Therma
Cohort 07
Sector: Food, Waste and Water
Expertise: Brand Strategy and Guideline | Packaging Design | UX/UI
Overview
Therma is a technology startup that builds hardware and software tools that prevents food waste. Working with leading organizations in the food, restaurant, healthcare, hospitality, and manufacturing industries, Therma's customers include government agencies, major corporations, small businesses, and nonprofits.
The Challenge
Therma started Cohort 07 with a clean slate. Under its parent company CoInspect, Therma wanted to evolve as a new sub-brand for their sensor and hub technology.
Through market research and brand value discovery, the EIR team helped Therma develop a compelling narrative with a complete brand guideline. Therma complete the program with a clear roadmap for visual development for the next 3 months.
Brand Values
Strive to be better.
Focus on the human.
Aim for simplicity.
Deliver confidence.
Delight at every opportunity.
Tone of Voice
Energetic
, but not overly enthusiastic.
Approachable
, but not informal.
Confident
, but not arrogant.
Straightforward
, but not rude.
Factual
, but not matter-of-fact.
Understanding
, but not over-conforming.
Logo
Colors
Typography

Enclosures & Packaging for Sensor and Hub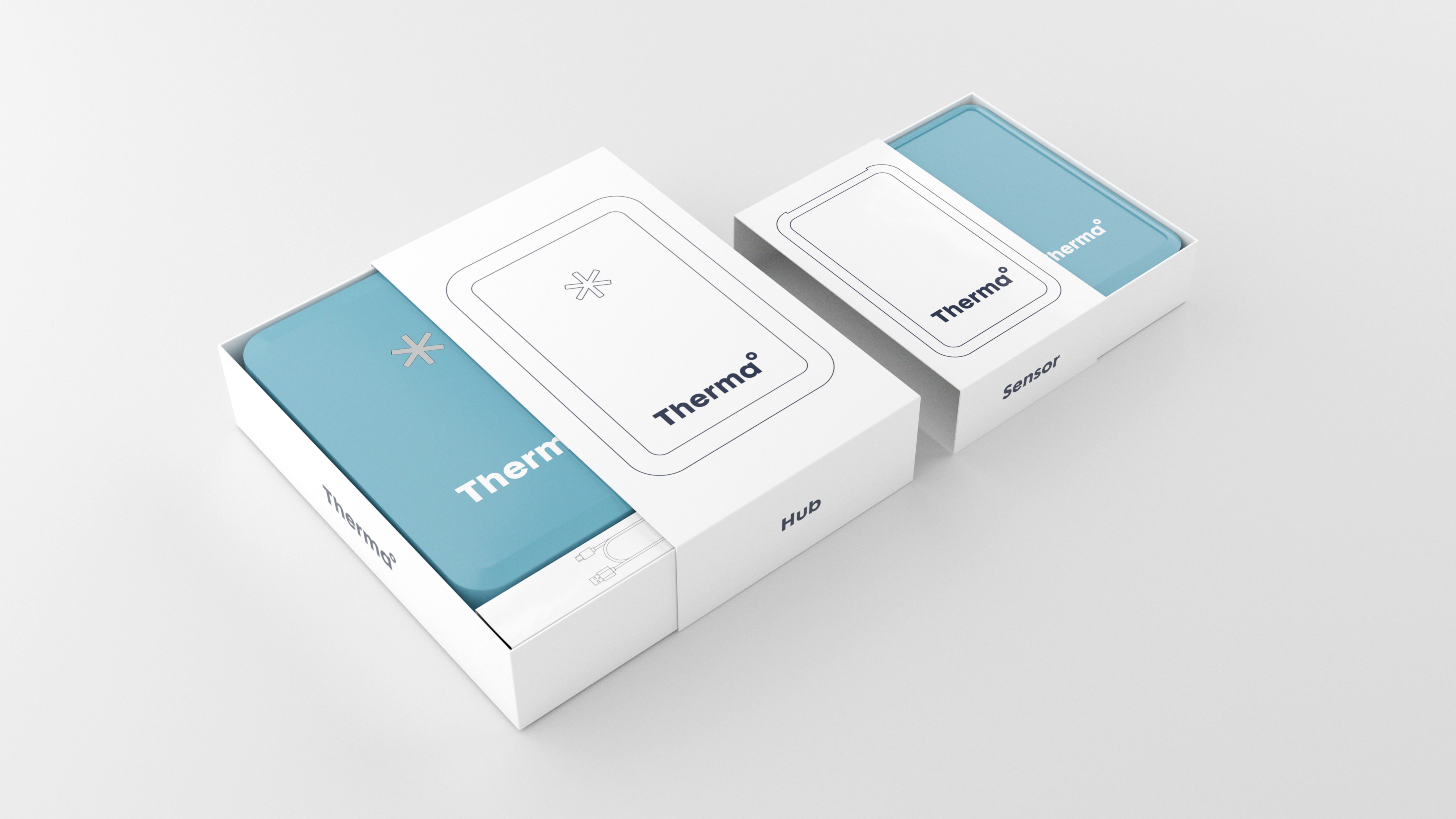 Pitch Deck